Invited by Kingston Technology, iF+ used an interactive installation to interpret FURY memory's feature at Gaming Lab, located in the Asia-Pacific headquarters at Hsinchu.
iF+ integrated the design lexicons from Kingston FURY memory's three product lines into the design of the installation while also integrating the experience with the world view of e-sports gaming. Participants activated the installation with their individual gamer characteristics, and enjoyed the special sound and LED light effects connected to FURY CUBE. While the audience enjoyed the overclocking speed and the stimulating sense of movement the game brought, it also showcased the high performance of the memory modules and the linkage design of RGB.
At the end of the experience, participants received a message showing matching products from the Kingston FURY series based on their gamer characteristics, while also enjoying the charm full of futuristic imagination. Kingston FURY Gaming Lab is a place not only to showcase and test its products but also to deliver its brand personality and vision.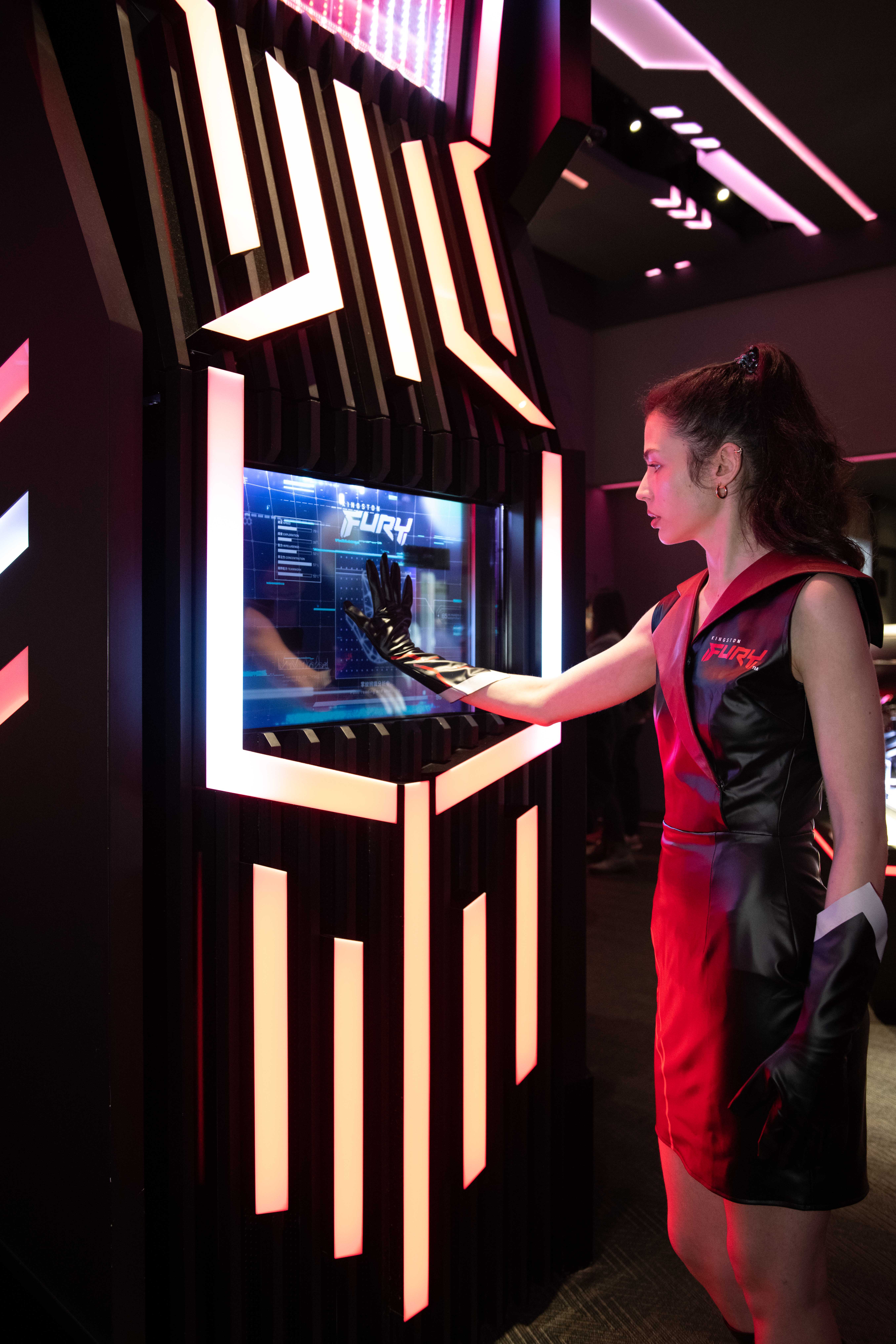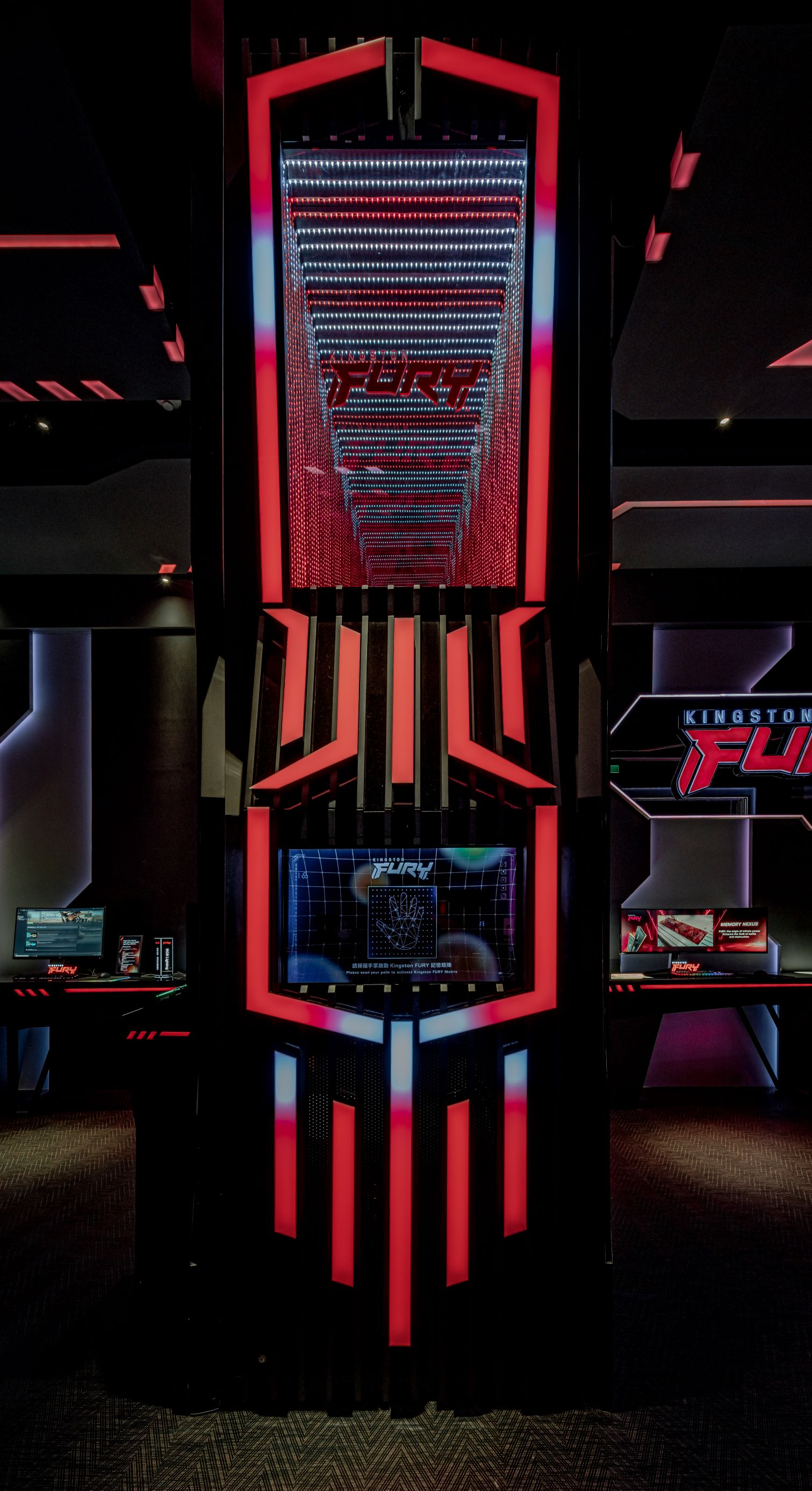 Photo Credit : Kingston Technology Credit : Kingston Technology Credit : Kingston Technology