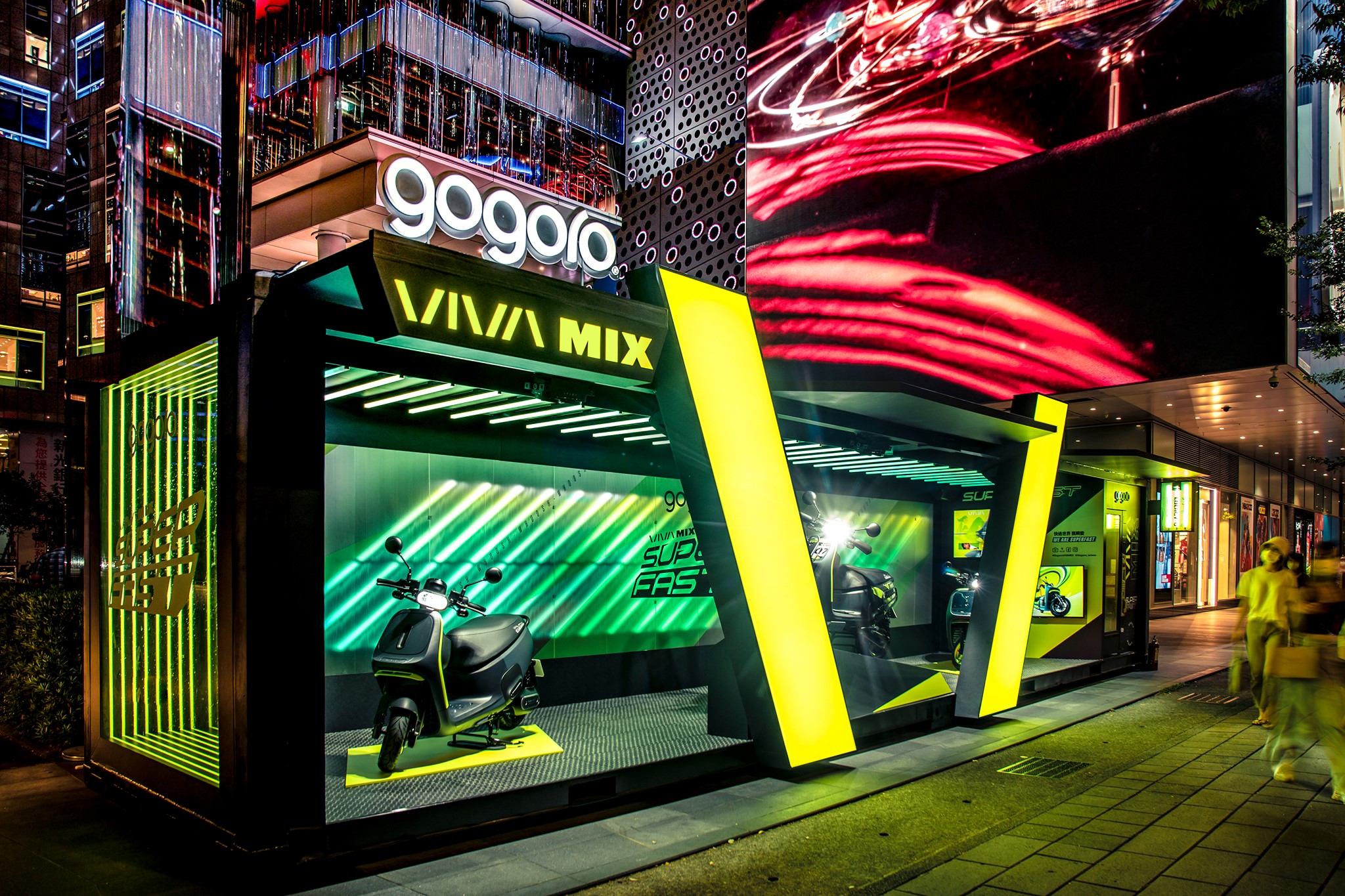 Photo Credit : Found Me Advertising
Gogoro presented the latest model of the Viva series – the Gogoro VIVA MIX Superfast electric scooter, and also created a pop-up shop at the Breeze Song Gao Plaza. The stylish colors of the scooter's body made for a vibrant and energetic showcase.
iF+ used interactive lighting to deliver the high-speed thrills of riding the Gogoro VIVA MIX. When participants placed the charger in the charging dock, it activated the bright cool neon green lights showcasing Gogoro VIVA MIX's performance features. The shop was endorsed by many KOL and was the hippest checked-in spot during the holiday.
Time | from 9/14 to 9/27
Venue | Breeze Song Gao Plaza